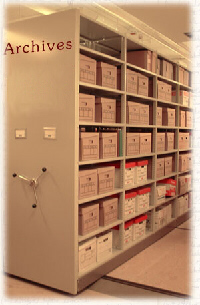 Hello everyone:
Although I haven't been around Spindizzy for a year yet, I realize that soon it will be a decade since Spindizzy came into existance.
Throughout the time, there has been various times a newspaper has run for the citizens of Spindizzy and I just wanted to give a few highlights.
*sings in a very high pitch* "In the year 2000, in the year 2000"
In June, Marva and Argon tied the knot and became man and wife. Despite many rumors of possible children's names, none so far have been produced by the centaur pair. Funny enough, it was nearly 4 years before anyone realized they were "hitched"
*in the year 2000, in the year 2000*
Morticon inherited the mantle of leadership of the SED from Moriarty, which was followed by seven years of bad jokes and a year of organization by soon to be fiancee' "Portia". It comes to show a woman's touch is always needed to make an awful group into an evil one.
*in the year 2000, in the year 2000*
In December, Mozdoc, the alicentaur with a ballistic missle was sent into another dimension for taking over Argon's body. This was promptly followed by Marva shaving Argon completely and scrubbing every last ounce of Mozdoc out of his body.
In the year 2000, in the year 2000*
It was here that Skyler, Natasha and Morticon first announced their candidacy for Mayor of Spindizzy... however, it took nearly eight years for this process to be completed! Let alone it was Portia, Morticon's current fiancee who got more votes than he did with 8 years of campaigning! It comes to show, its not the amount you speak, but what you bring to the table!
*in the year 2000, in the year 2000*
Hehehe, okay, to get a bit more serious,
There were various articles that ran through the paper and I would like to share some of them with you:
Ask Auntie Findra. Many furries asked her questions with the return of wisdom.
Ask Boki: Pretty much the same format but it involved fish.
Bearing up: This came back to the original format of Ask Auntie Findra, but from a male ursine point of view.
New Arrivals: This let many of the people know whom were new so they could be helped into the fold!
Weekley Survey: Started in 2002, despite it changing hands a few times, this has become a regular staple in every paper since.
Doze Garden: Started early in the paper, it has been a welcome sign of art and creativity of what's going on in Spindizzy at that time
Classic Gaming: A relatively new article that brings back memories of cubs playing many of the older systems.
Throughout the history of the paper, one thing has been constant, the SED has always been there to make an article!
Despite the SED rivalry with Rown, Argon and other centaurs, attempts at takeovers and kidnappings, raising the dead, the takeover of Shimamora Corp's ninjas, the firing of the ninjas seven years later, and even opening the now closed Morticon University, interest has always been kept high through their antics. Despite that, they have also provided Spindizzy with many great Fireworks shows and other displays.
Throughout the time of Spindizzy, there has been many events that can be marked as memorable: Argon and Marva's Marriage in 2000
The major explosion in RP Central and Alicia Vulpnine's death in 2001
The Who's Who list of Spindizzy in 2002
Morticon's first bath in 2002
Morticon becoming a Wizard in 2003 (due to the bath by some)
SED going public in 2003
Austin stepping down as the Head Wizard in 2004 (An April Fools' gag)
SED 500's first running in 2004
SED 500's first centaur racer in 2005
Idle contests beginning in 2006
Aushae's passing in 2007
Morticon's and Portia's Engagement in 2007
Spindizzy's first Lunar Eclipse in 2008
SED 500's first centaur victor in 2008

There were MANY events that can be added to this that would bring back the entire paper in one shot! However, the one thing that after eight years of trying, Spindizzy finally chose a mayor. On December 2, 2007, Beltrami was voted as Mayor of Spindizzy with Portia, the runner-up, becoming Vice-Mayor. Rumors state that Morticon was happy that Portia did so well, being his significant other at the time, however he was very unhappy that after eight years of campaigning, he did not receive a single vote!
There has been much history through the paper and we are PROUD to have been part of recording Spindizzy's history these past ten years.
Thank you for your time and patronage. Without you, we would not be here and there would be no Spindizzy history or Spindizzy.
Zoie